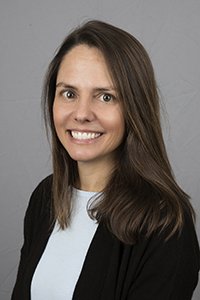 Cara Cicero is a Licensed Clinical Psychologist who enjoys working with adults and teens to help them manage challenges that are causing them difficulties in their day-to-day lives and relationships. She strives to help her clients create meaningful relationships, reduce stress, and improve their overall quality of life.
Cara prioritizes creating a trusting therapeutic environment with each of her clients. She believes therapy is a collaborative process and she tailors treatment to her clients' personal goals. Cara uses a variety of therapeutic strategies (e.g., cognitive-behavioral, mindfulness-based, and acceptance) to help clients understand the relationship between thoughts, feelings, and behaviors. With compassion and curiosity, she assists her clients to identify unhelpful interactional patterns and develop new ones better suited for their current phase of life.
Cara earned her doctorate degree from the Georgia School of Professional Psychology in 2001, with an emphasis on child and family work. After graduation, she worked in a school setting for 8 years primarily conducting Psychoeducational evaluations. She has worked in private practice since 2009.