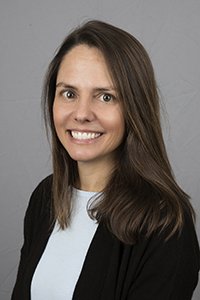 Cara Cicero is a licensed clinical psychologist who provides individual therapy for adults and teens, as well as family therapy to help parents aid their children in reaching their academic goals. She strives to help people struggling with anxiety and depression understand and address the challenges they face. She has more than a decade of experience helping students recognize and overcome obstacles to reach their highest potential.
Cara primarily uses a cognitive behavioral therapy approach to help her clients have meaningful relationships, reduce stress, increase optimism, and reach other goals they have for themselves. She helps her clients understand the relationship between thoughts, feelings, and behaviors and works with them to identify patterns that are getting in the way and develop other healthier perspectives.
Cara earned her doctorate degree from the Georgia School of Professional Psychology in 2001, with an emphasis on child and family work.
She completed her internship and fellowship at the Kennedy Krieger Institute at Johns Hopkins University, where she received training in child and family therapy and behavior management. She also worked at the Kingsbury Center in Washington, DC, providing individual and group therapy and psychoeducational assessments.
For the last eight years, Cara has worked in private practice, conducting psychoeducational evaluations for elementary, middle, and high school students to assess for various learning, attention, and/or emotional/behavioral difficulties