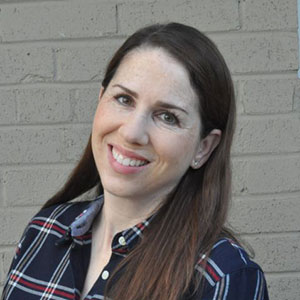 Amy enjoys working with couples and adults to help them improve the quality of their relationships and better understand their behavioral motivations and patterns that keep them feeling stuck.  She approaches therapy with compassion and warmth, allowing clients the space to comfortably share their stories and access their personal strengths to make desired changes.  Amy works collaboratively with clients to define therapeutic goals and the path forward according to her clients' individual needs. 
While meeting with clients, Amy uses a variety of therapeutic models such as Solution-Focused Brief Therapy, Bowen Family Systems Therapy, and Cognitive Behavioral Therapy. She has advanced training in Emotion-Focused Therapy for couples and experience conducting workshops for couples with an emphasis on teaching effective communication skills to decrease conflict and stress while increasing problem solving skills.
Amy earned her master's degree in Marriage and Family Therapy from Virginia Tech in 2009 and is currently completing residency hours for Virginia licensure.