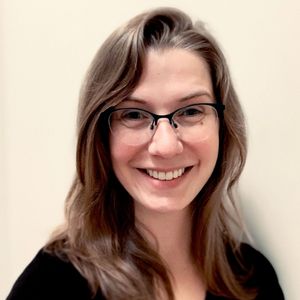 Katherine Hughes is a Licensed Clinical Social Worker who works with individuals, families, children, adolescents, and adults. She understands that there are many factors that influence behaviors and also many ways to approach those behaviors to improve lives. Everyone has inherent worth, strengths, and abilities that can be harnessed to help overcome life's struggles and build resiliency.
Training in EMDR and Other Modalities
Katherine utilizes many modalities in her work with clients, striving to tailor her approach to her clients' needs, learning styles, and strengths. She incorporates a trauma-informed perspective with strong influences of cognitive-behavioral, dialectical, biopsychosocial and mindfulness models. Katherine uses her training in Eye Movement Desensitization and Reprocessing (EMDR) to help ease the impact of trauma.
Katherine has experience working with children, adolescents, couples, families, and individuals in both private and non-profit settings. She has helped people experiencing anxiety, depression, trauma, PTSD, dissociation, self-harm, substance use, eating disorders, and general life stress.